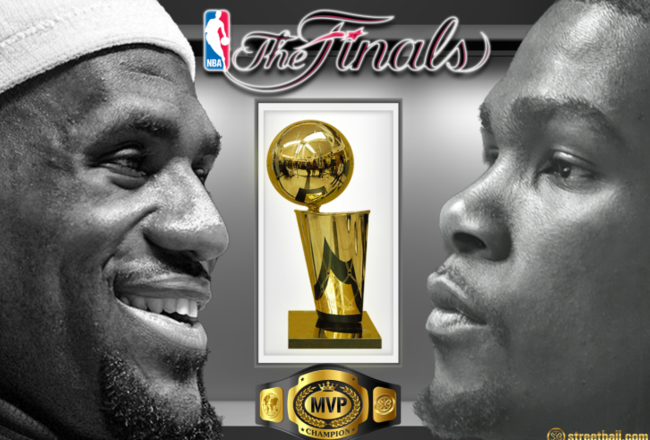 Five key elements to the NBA Finals.
Position-by-position matchup for the Finals.
Games notes for game one.
Thunder spending time on itself.
OKC preparing for finals matchup.
Teamwork and togetherness won the Western Conference.
Thunder taking advantage of opportunity.
Inside the Western Conference champions.
Behind the scenes of OKC and their Sunday practice.
After beating the Spurs, front office attended the NBA pre-draft camp.
OKC Coach Scott Brooks sees similarities of how each team uses screens.
LeBron James has changed his demeanor for the better.
Miami Heat media.
The story of LeBron's game 6.
The importance of Chris Bosh.
Record crowd for South Beach in game 7.
Heat return to the finals.
Five things Miami needs to do to hoist the title.
Twenty-five playoff questions with big man Etan Thomas.
Tags: Finals June 2012 Miami Heat National Basketball Association NBA Okc Oklahoma City Thunder Playoffs Postseason