Miami Heat: Shaq speaks on his favorite role-playing teammates
Former Miami Heat champion, Shaq, recently spoke with FanSided's Mark Carman. Among other things, he discussed some of his favorite teammates.
If you tried to narrow down the top 10 players in Miami Heat history, that would be quite a list. While it may sound tongue in cheek at first, that list includes the who's who of the NBA and would dwarf the lists of most other NBA franchises, outside of the usual suspects such as the Boston Celtics and Los Angeles Lakers.
That list would definitely include the greatest Miami Heat player of all time, Dwyane Wade, while it would also feature both of his Big 3 era teammates in Chris Bosh and LeBron James, of course. It would also include Alonzo Mourning and Tim Hardaway, just to name a few more.
Another name that would be sure to land on this list would have to be Shaquille O'Neal. Shaq not only helped Flash deliver the Miami Heat their first NBA title, but he helped set the stage that then helped the Miami Heat land their next two titles as well.
If not for that title and then Dwyane Wade's subsequent attachment to the city and franchise that became so attached to him, then that Chicago kid may never stay in South Beach. If he doesn't, it's entirely likely that the Big 3 era never happens as we saw it. But it did and Shaq has a part in that, no matter how far away removed.
Miami Heat champion, Shaq, touched on some of his favorite role-playing teammates from across his career.
In any situation, the big fella recently took the time out to have a chat with Fansided.com's Mark Carman. As apart of promotion for Krispy Kreme's new Doughnut Bites & Mini Crullers, Shaq stopped by to talk Kobe Bryant & Father's Day, Mark Cuban as commissioner, not being on Christian Laettner's dream team, whether this year's title should have an asterisk, and of course those delicious Krispy Kreme doughnuts he's promoting.
Something else that he touched on though was his favorite role-playing teammates. Specifically, Mark asked Shaq to pick his best non-All-Star teammate.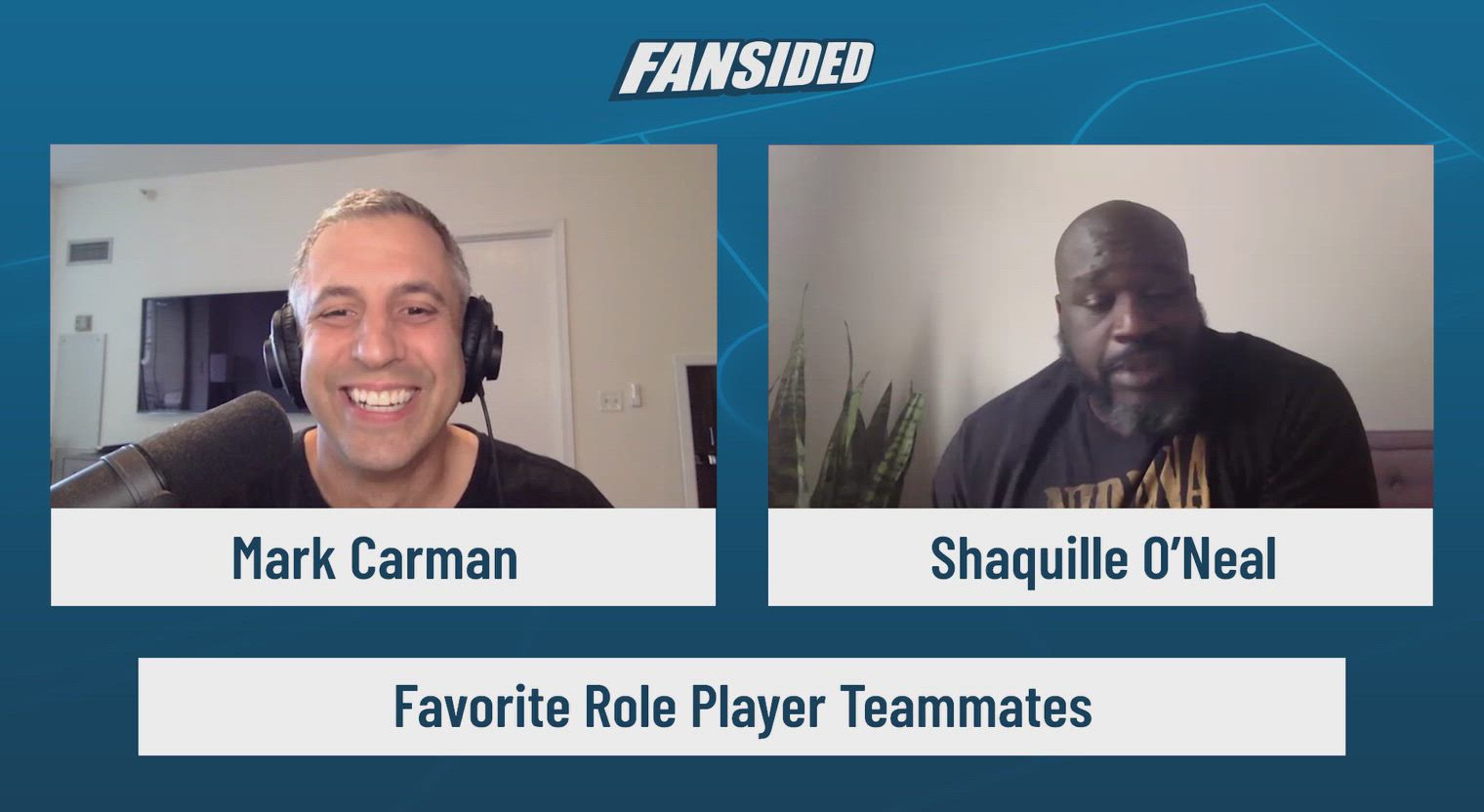 Shaq would go on to say that he couldn't name just one, but could pick four. Here is an exact quote of his reply.
D-Fish, B-Shaw, Big Shot Bob and Big Fox. Now if I get traded I can pick four more. Gary Payton, Udonis Haslem, (James)Posey and Antoine Walker. And Alonzo Mourning.

I always say, I couldn't have gotten four without those guys, the others. I probably could have gotten one by myself, but without the others stepping up for me in big moments in crucial times in crucial plays, I definitely couldn't have had four. So all the names I just mentioned, they're the reason I've got four.
So there you have it, although he did eventually give you four from his Los Angeles Lakers days, he then turned around and gave you five from his Miami Heat days. You just have to love The Diesel.
Shaq will be seeing a lot of his former teams, the Los Angeles Lakers and the Miami Heat, as the season resumes, and even though he says it shouldn't. It'll sure be nice to have NBA basketball back though and TNT's Inside The NBA, which features Shaq, Kenny Smith, Ernie Johnson, and Charles Barkley, is just a bonus.
Sorry Shaq, you still have to work.